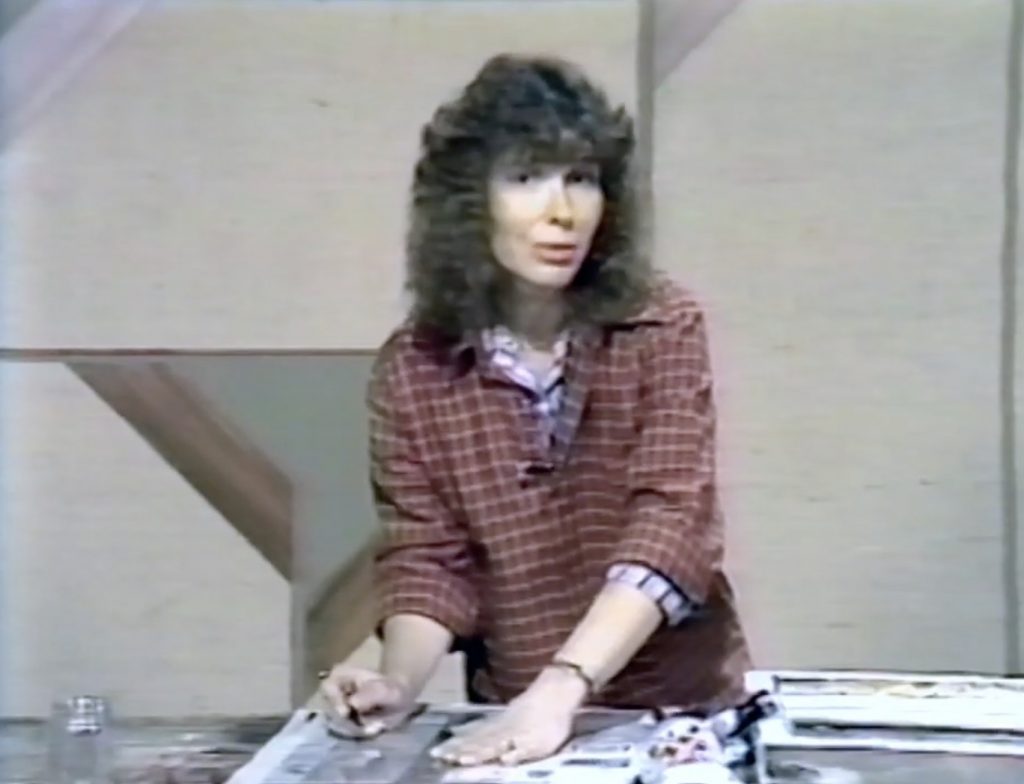 Presentations
Television
EFFIN
Of Course, You Can Do It, TVNZ. Co-hosted with Barry Garden
The Renovators, TVNZ. Co-hosted with Dave Cull
Beauty and the Beast, TVNZ. Hosted by Selwyn Toogood
JULES
I had the intense pleasure of playing the title role as the villain in Eggers and Mrs. McMahon: Against the Law.  
I've been interviewed on Australian Broadcasting Corporation, Television New Zealand and regional channels.
Radio
JULES
I hosted American Pie, a weekly radio program on 4XO in Dunedin, New Zealand and contributed to a number of radio and television shows, both local and national. I was a regular commentator on Vermont Public Radio, Australian Broadcasting Corporation and Radio New Zealand.
Here are a few of my topics:
Radio New Zealand's IT Guy in San Francisco
Marijuana, Me and Effin's Knee. Radio New Zealand
The Best Song Ever Written (interview) Radio New Zealand
Public speaking
JULES
How the Country Has Changed. PumpHouse, Auckland, August 2022
The Great Outdoors. Moderator of a Bay Area Travel Writers Zoom meeting with Tim Cahill and Katie O'Reilly, 2020
Constitutional + Night[mare] at the Opera. Weekday Wanderlust, Hotel Rex, San Francisco, 2016
Writing on the Fault Line. Ski Club of International Journalists, Banff,
Alberta, 2011
Nine Talks and Presentations, Whidbey Island Writers Conference, 2002
During my sabbatical in 1985, I gave consultations, lectures, and Grand Rounds at the Burns School of Medicine in Honolulu, Johns Hopkins Medical School, the University of Maryland Medical School and the University of Vermont School of Medicine
History of Madness and Treatment – Centennial Seminar, Pharmaceutical Society of New Zealand, 1981
Writing, Speaking and Living – Group Work Leadership Course for Black Power Gang.  Hawkes Bay Community College, 1978
Four weeks of lectures and consultations with the Australian Medical
Students' Association, the Royal College of General Practitioners, the School of Social Inquiry of Murdoch University, the Western Australian Institute of Technology and Royal Perth Hospital, Perth, Australia, 1976