Books for Kids
Books by Effin
Help! Santa is in trouble at the North Pole. This is the message Tulip and her brother, Washington, receive on Christmas Eve.
Why do children everywhere want buffle-brained blimpkins for Christmas? Tulip and Washington with Truffle their dog, set off for Mugsy Maldoom's Marvelous Mogadome, the space-age toy factory next door to Santa's workshop, to find out.
Will they be in time to stop Mugsy's wicked plan to take over Santa's round?
Marigold wants to be a ventriloquist. Jazz loves to juggle. Sapphire loves exploring.
They are the Tree House Trio and they are in search of adventure. How the Tree House Trio meet the Pirates of Piccadilly, and how they come to the aid of Sylvia the Sea Serpent and her many animal friends makes a wonderful story – funny, fast-paced and easy to read.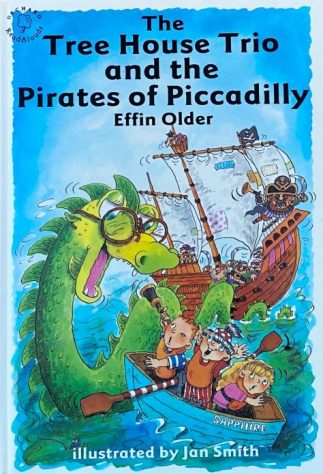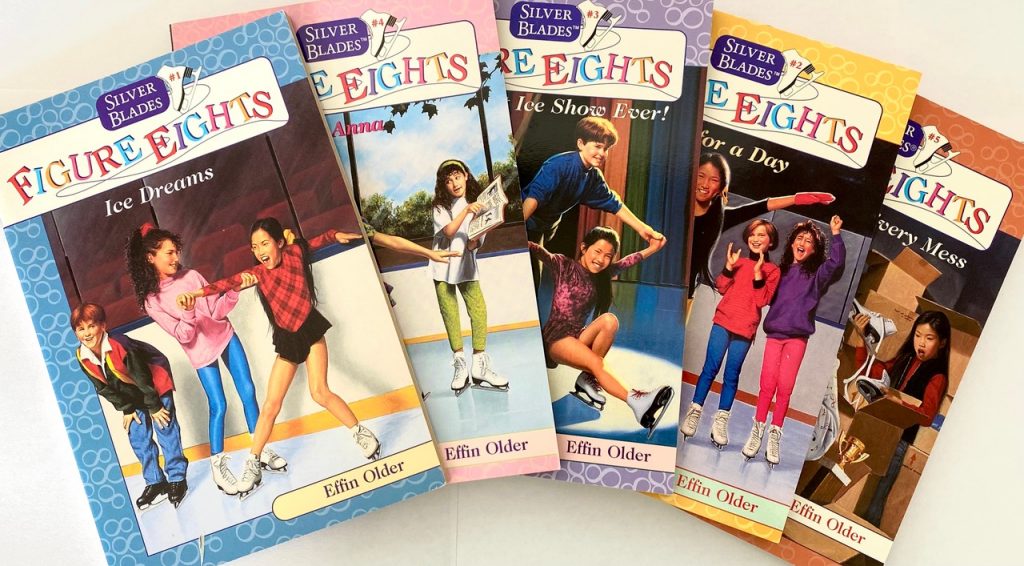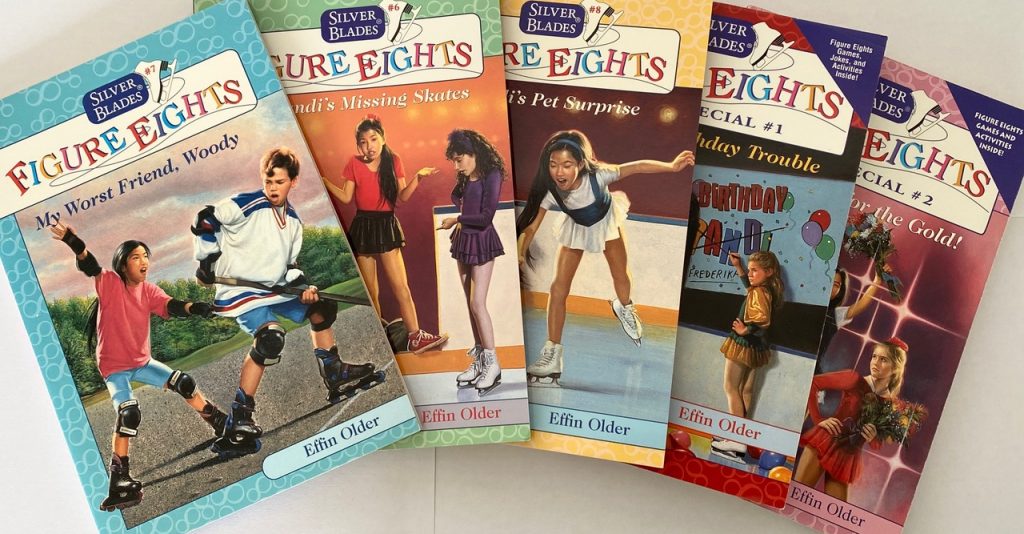 Hi. My name is Randi Wong. When I grow up, I'm going to be a famous ice skater. I've just joined a new skating club for kids my age. It's called the Figure Eights. All my friends signed up for it. It's going to be so much fun!
I love the Figure Eights, but sometimes I get into big trouble. Here's just some of the messes I get into:
My lucky skates go missing.
A mystery guest makes me miss practice.
My best friend doesn't like me anymore.
My special birthday almost gets ruined.
I make a big mistake on the pro-shop computer.
There are ten Silver Blades Figure Eights titles in the series:
#1 Ice Dreams
#2 Star for a Day
#3 The Best Ice Show Ever
#4 Bossy Anna
#5 Special Delivery Mess
#6 Randi's Missing Skates
#7 My Worst Friend, Woody
#8 Randi's Pet Surprise
Super Special #1 Double Birthday Trouble
Super Special #2 Randi Goes for the Gold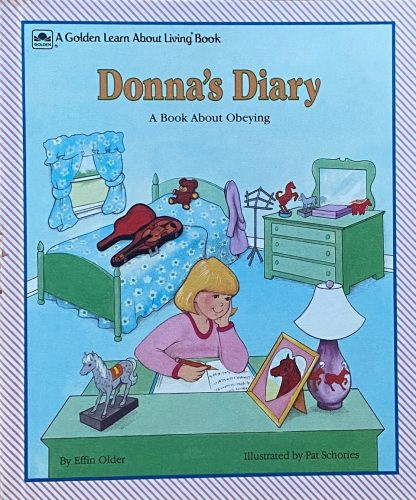 Donna has a big problem. She wants one thing, but her parents want another. And, to make it even worse, her parents don't believe she's telling the truth about her problem.
This is a story that helps parents and kids listen honestly to each other so they can solve their arguments without getting so angry.
Lily loves spending time with her Grammy Lane, riding tractors in the summer and snowshoeing in the winter. She loves playing golf and going to the clubhouse with her Bubbe Silver. And she especially loves the holidays – Christmas with Grammy and Hanukkah with Bubbe. There are Lane family traditions. And there are Silver family traditions. But Lily wishes she could share a tradition with both of her grandmothers. Maybe it's time to start a new one?
Join Mary-Kate and Ashley Olsen and their friends for a birthday party that turns out to be a big surprise for both girls.
Books by Jules
Children have dreams as they grow up, and so did little Anita Perella – to be a famous actress, or an explorer, or a writer. She never dreamed that one day she'd be running The Body Shop, a global corporation with a conscience.
This jaunty authorized biography, copiously illustrated with bright color illustrations, explores the early years of the famous Anita Roddick. Bonus features include Anita's personal health and beauty tips and a special section featuring things we all can do for the world.
The life of a pig, from splashing about in the mud to opening refrigerator doors. You'll meet various breeds from all over the world. Adorable illustrations capture the pigs' swiney splendor.
COW QUIZ
Where is the Brown Swiss cow from?
How much milk does a cow produce in a day?
Which one of the cow's four stomachs rhymes with "Yo! Chase 'em!"?
The answers to these and other questions about cows can be found in the funny and factual book about, you guessed it, COWS!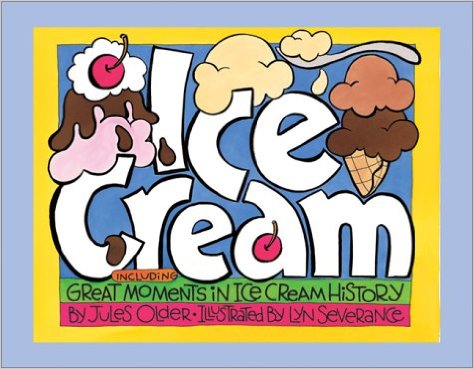 Jules Older and Lyn Severance team up again to bring you a wildly witty and sweetly delectable story of everyone's favorite treat. It's complete with study resources and quizzes to test your new-found knowledge.
When Joseph-Armand Bombardier was fifteen years old he built his first snow vehicle. He combined a Model T Ford engine and a wooden propeller. His father made him take the contraption apart. Years later, when his young son died because it was impossible to get to the hospital over the snow-covered roads, Joseph-Armand renewed his determination to building a vehicle that could go over snow. He invented the snowmobile!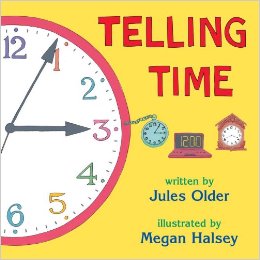 Young readers will delight in learning all about Telling Time. Using analog and digital, learning to tell time is a lot of fun.
How did a couple of lovable, pudgy, and not-very-ambitious lads grow up to make the best ice cream in the world? How did they become heroes for idealists and role models for a new generation of business leaders? Like the euphoric flavors Ben & Jerry made famous, The Real Scoop! is a rich mix of delicious adventure and big chunks of fun.
Books by Jules & Effin
Hank Prank and Hot Henrietta are off around the world – visiting Henrietta's pen-pal in New Zealand, attempting to speak French in Paris and trying to get an answer out of the guards at Buckingham Palace.
There are adventures, surprises and a whole heap of trouble when Hank and Henrietta take off!
Henrietta is a nailbiter. She eats nails for breakfast; she eats nails for lunch; she eats nails for supper. However hard she tries to stop, she just keeps on nibbling and, to make things worse, her brother Hank teases her about her crazy ideas for a cure.
Will Henrietta succeed in her attempts to have glamorous nails? Find out in this very funny story.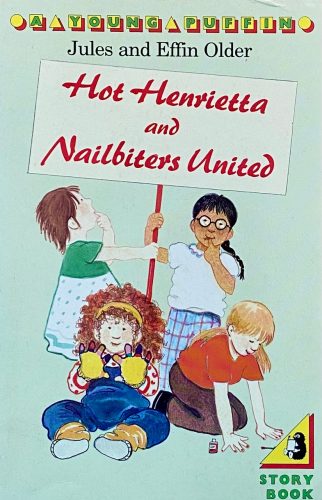 ---
The Olders give a hefty percent of their profits on all kid's books to programs that support kids. Some recipients have been the Vermont Reading Project, the Heifer Project, Doctors Without Borders and the Southern Poverty Law Center.