If you're at the Moscone Center or in one of San Francisco'Äôs museum districts (Third and Mission is flanked by SFMOMA, Museum of the African Diaspora and the Contemporary Jewish) and you want to eat where museumites eat, enter the mini-food zone of Yerba Buena Lane next to the big cube of the Contemporary Jewish, and stroll on in to Tropisue√±o.¬† It'Äôs actually two restaurants in one.
By day, Tropisueño is a taqueria, a place for freshly made tacos, tostados and flautas at super-reasonable prices. When night falls, there's a transformation into a full-service Mexican restaurant.
Like most of the museum staff, we've only eaten there by day. It'Äôs impressive. Cheerful, speedy service. Friendly chef/assemblers. Tasty dishes. Big portions. And low, low prices. All in a seriously attractive room.
415 243-0299;   75 Yerba Buena Lane;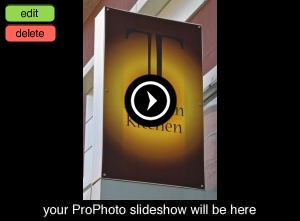 www.tropisueno.com